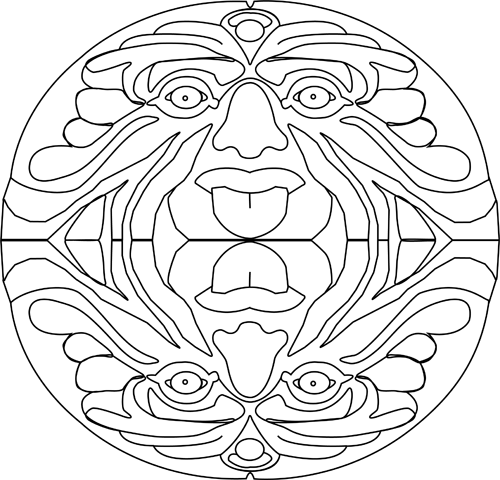 Welcome to the delicious BORGOBELTRANI, located on the historic center of Trani
a few steps from its beautiful cathedral.
You will be guests in one of the most beautiful neighborhoods in the heart and breathe in the relaxing show atmosphere of the city.
Walking through its streets you can discover the beauty and the Mediterranean culture you'll assoporare the typical products of the wonderful land of Puglia.
The elegant building, recently restored and brought back to its splendor, is located in the historic center of Trani, a city known as the "pearl of the Adriatic" and famous for the Romanesque cathedral which overlooks directly the sea, included in the list of Italian wonders.
Located in Trani, 42 km from Bari, the Borgobeltrani offers air-conditioned rooms and a private parking lot (for a fee).
All rooms are equipped with flat-screen SMART TV and private bathroom with courtesy toiletries and hairdryer. The BORGOBELTRANI is also covered in all rooms and spaces by free WiFi connection.
A wide corner of typical Apulian products, to be tasted on request, in total relaxation, on the panoramic terrace.
The facility provides a free shuttle service from Trani railway station and, on request and subject to charges, from the airport and from other railway stations.
The Borgobeltrani is 12 km distant from the Svevo Castle of Barletta, 25 km from Castel del Monte and 33 km from Karol Wojtyla Airport in Bari;
100 km from Valle d'Itria;
180 km from Salento.
All elegant and comfortable rooms are equipped with air conditioning (cold/hot), private bathroom with hairdryer and shower, smart TV, mini fridge, available and free WiFi connection, Chromecast (useful to view enlarged on TV what you see on PC , tablet and smartphone), communal safe at the reception.
Borgobeltrani has six rooms: a quadruple, a double and four triple rooms, a communal area open h24 with computers available to customers and a food dispenser, a reception area open until midnight.
Point of sale of typical Apulian products and panoramic terrace.
The accommodation includes overnight stay and breakfast, which only during the summer period will be served on the facility's terrace.
DEL CONSERVATORIO ROOM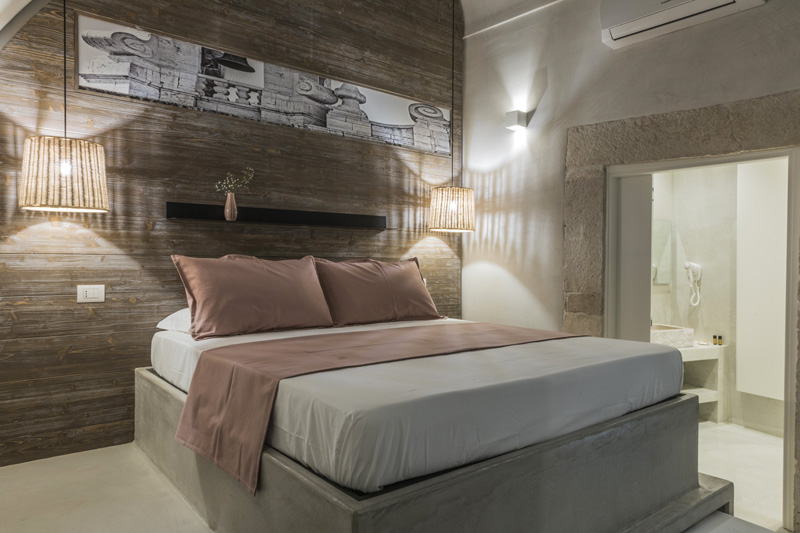 RE MANFREDI ROOM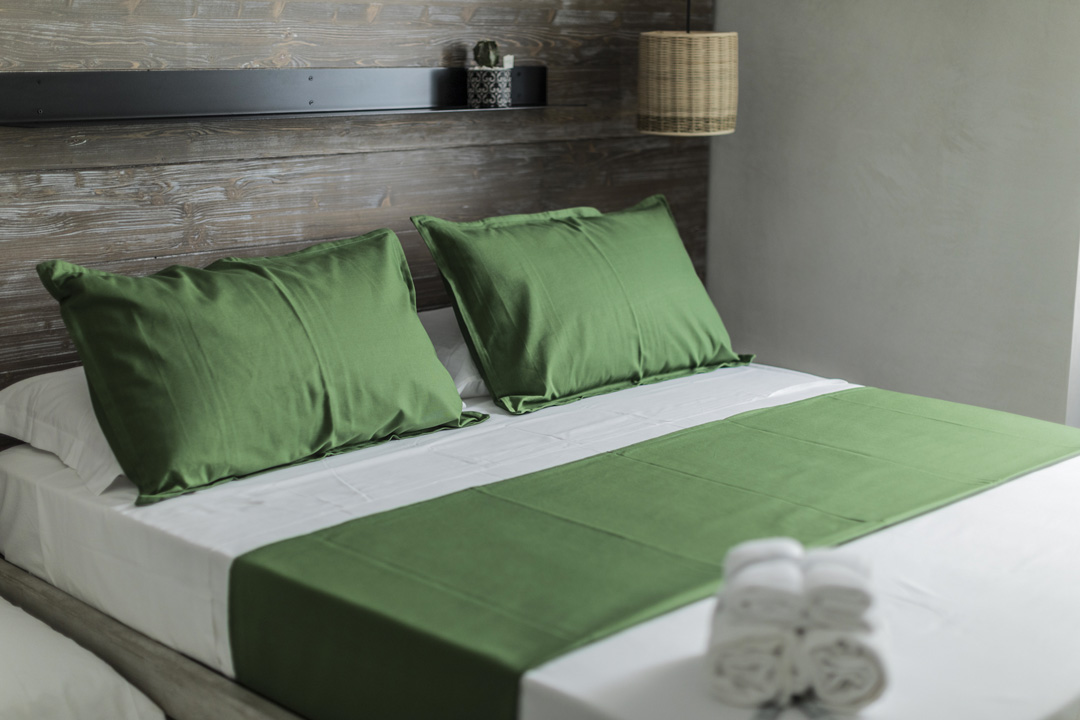 OGNISSANTI ROOM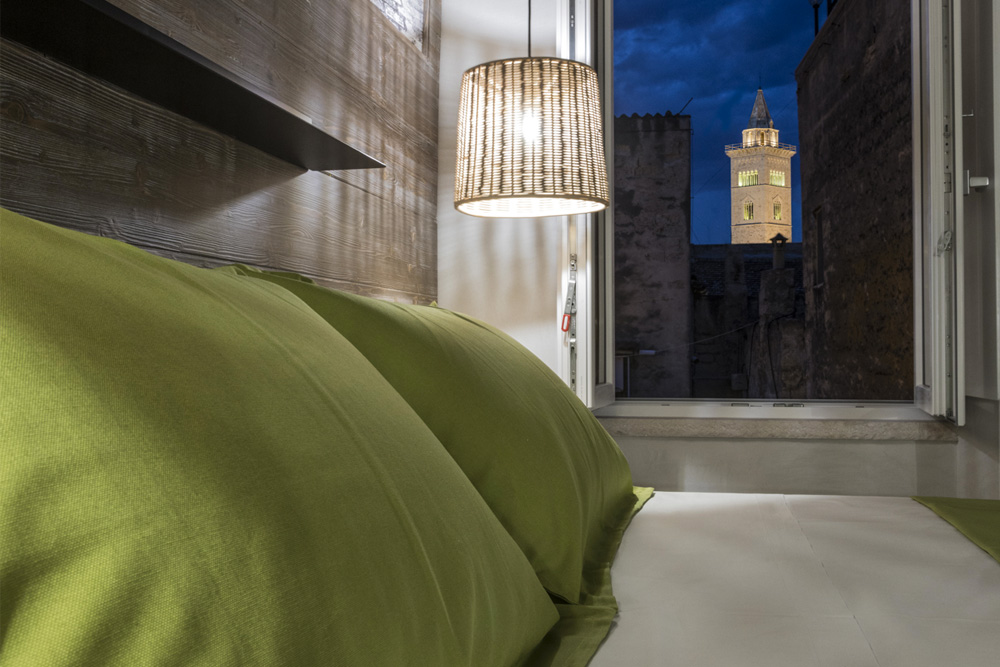 Traditional Apulian products
You can choose from a wide assortment of typical Apulian products you can taste upon request, while you are fully relaxing on the observation deck.